(Apologies in advance for the number of photos, but it was hard to pick and choose my favorites out of all the ones that came out well. Also, this post is a lot drier and more technical than the last one, but the spiders I shot this time aren't nearly as nasty as the crazy one with the eyes popping out or the one with the human head.)
So, I was rather pleased with the way the kit lens performed with the on-board flash and figured I should give it another go with some more macro-specialized equipment. For this new batch, I used a Vivitar 2x Macro Teleconverter paired with a Takumar 135mm f/2.5 at first, and then with a Pentax A 50mm f/1.7.
These were shot at night again, so a flash was necessary. This time around I used an external flash, the old Pentax AF200T.
These first shots are with the Takumar 135mm. It's not the best quality lens, but on the 2x TC it does let me get really close from a decent distance. I was rather impressed though at how close I could still get with this combo. It was no problem to shoot 270mm (405mm equivalent) from about 1 1/2 feet away.
On the last batch, most photos were cropped at or close to 100%, but because I was able to get so close most of these were actually resized down to half size or even a third. Here's a 100% crop of the same spider picking his nose:
I think this is the same fat, crunchy guy from last time. It looks like he may have put on some weight.
This one's new. He crawled along the siding until he happened upon the corpse of another spider. He stopped for a few seconds, said a little prayer and then decided to go a different direction.
Manual focusing with the lens combo was definitely tricky. With the kit lens I used the AF assist function and autofocus took care of the rest. Shooting under moonlight, I had to do the best I could looking through the viewfinder. At least with the flash I could use f/16 so the focus didn't need to be perfect.
The rest of these photos were taken with the 50mm. I thought there would be a noticeable increase in sharpness because of the better quality glass and the shorter focal length, but the difference wasn't as significant as I expected. However, it did have a huge advantage in that the lens was much brighter and had a less shallow DOF, making it much easier to find the target and focus.
I love this pose. I can see where Spiderman gets his moves.
This one's playing with his food.
I don't know, write your own captions!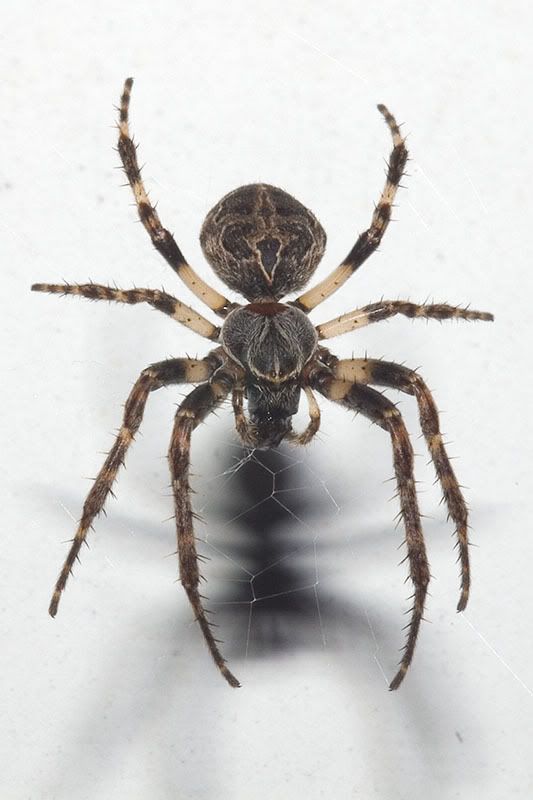 Now this one's just badass. This is my favorite shot of the night.
Here's a 100% crop. Looks like he's sucking on something juicy. I think it's a Raisinet. I never figured those things were meant for human consumption.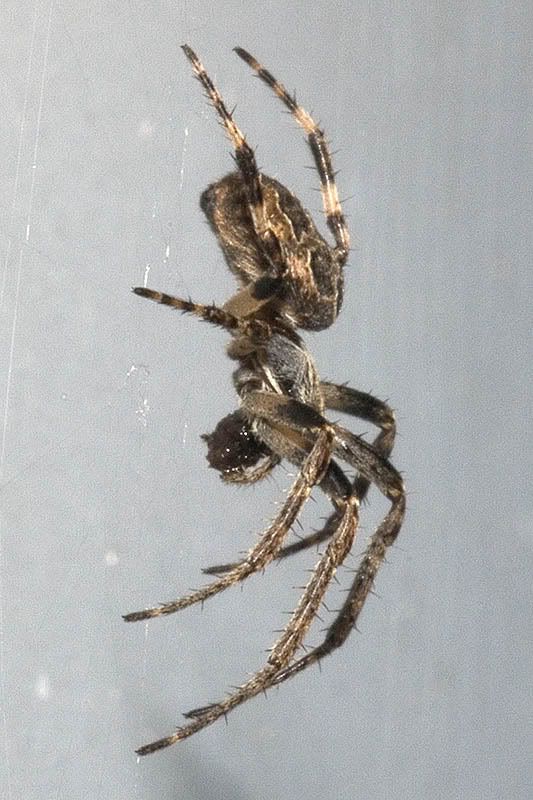 Another angle of the Raisinet.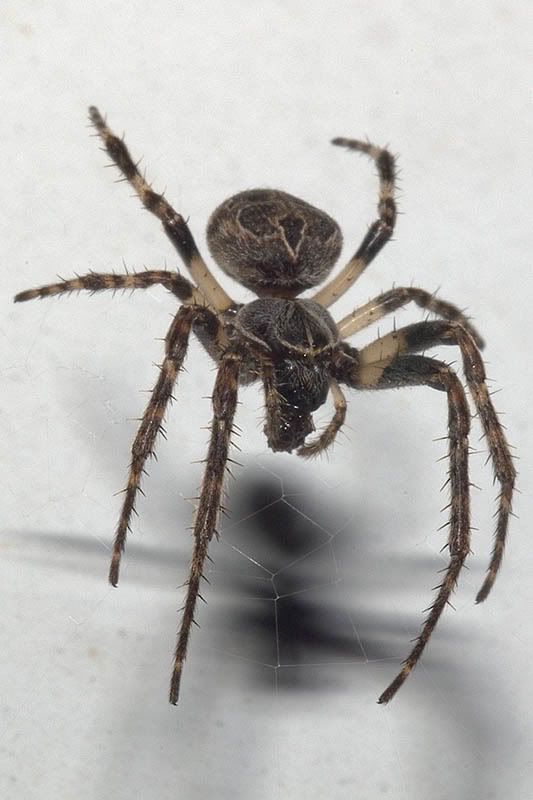 Almost as badass.
I'm sorry, I just find these closeups fascinating. I can't help but be drawn in by that evil, beady eyed stare.
So that's it for now. Sorry if it wasn't as funny as last time, but if I post another batch of these I'll try to make sure they're more interesting. I'm thinking of shooting another series of these same spiders in scenes that involve plastic, deli sandwich swords, but perhaps that's just a bit too morbid.
Thanks for looking!