Here are a few I snapped at Evangola State Park at the eastern end of Lake Erie, south of Buffalo. Right now this place is pretty bad looking but I have no doubt that it'll be cleaned up by the time summer rolls around.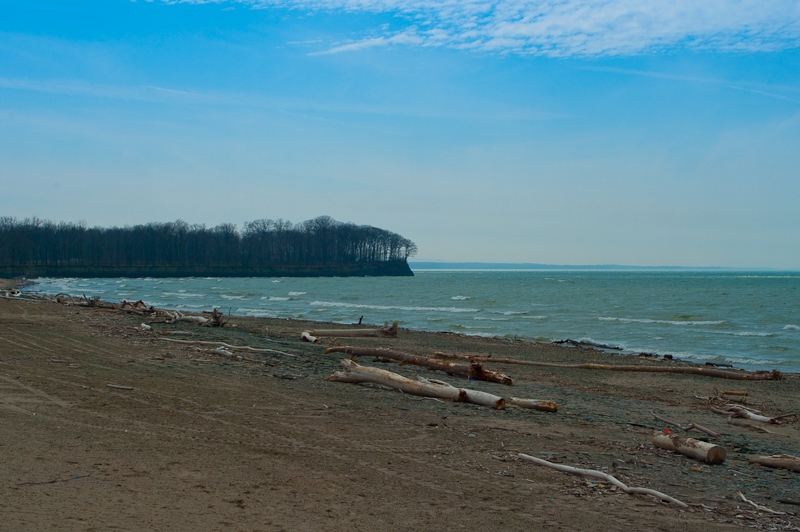 It's a very rocky beach with a lof this shale around that's breaking off from the layers being exposed by the erosion efforts of the lake. Since everything pretty much blows the length of the lake in this direction the worst of the weather hits here. On the plus side, there are lots of flat rocks to skip across the water.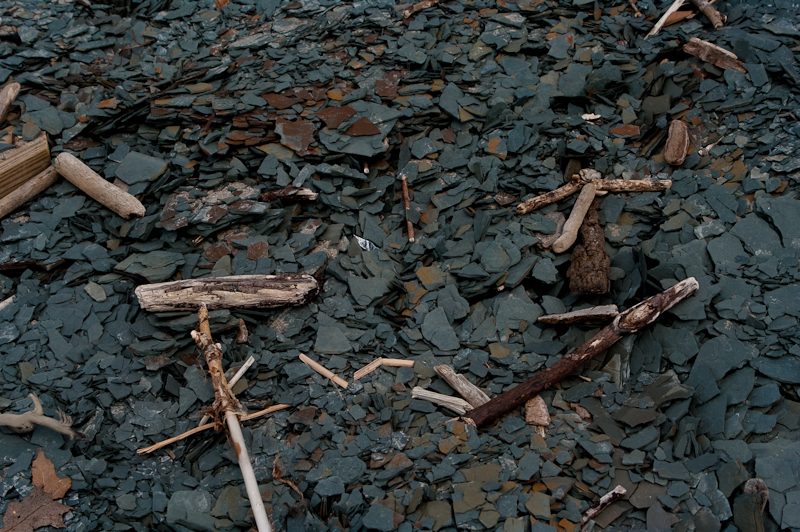 You can see the shale layer about half way up the bank.