Today I tried the KDR function again, this time with the camera mounted on a tripod and the day still. These aren't quite straight out of the camera, I've resized them and added the same amount of sharpening I apply to most of my pictures (I have an action set up in CS4 with values that I use much of the time).
The scene as the camera thought it should be exposed. Notice there's not much detail on the dark tree trunks and there's some blown-out parts in the sunlight. This is a common scene for me (and shows why I love Mole's green Tennessee mountains!).
Not exactly your most beautiful scene, but I like the gnarled trunks of the old Pinon pine trees.
Here's the in-camera HDR set to standard: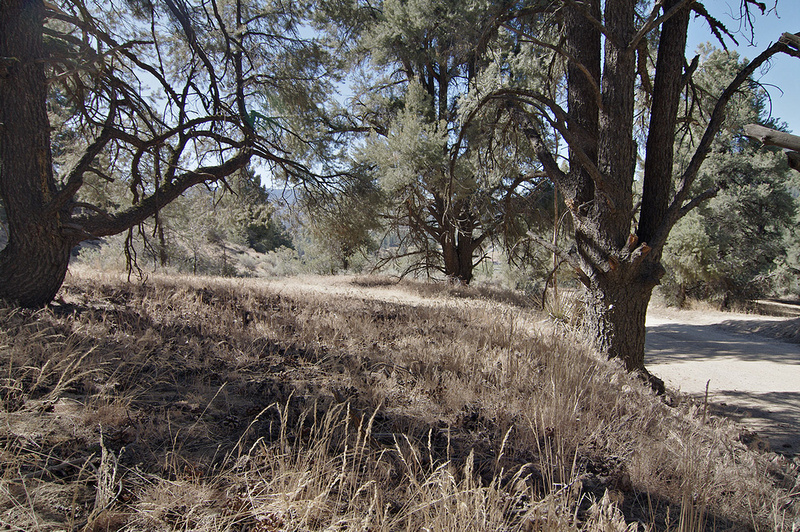 Here's the in-camera HDR set to strong: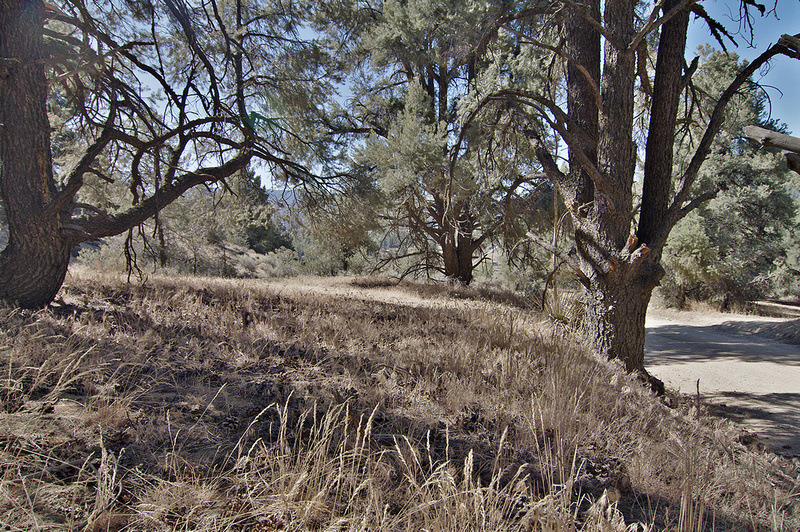 There's a lot more detail in the bark, the whites aren't as blown out, there's more even lighting in the grass. It actually looks pretty accurate to how I thought the scene looked. This is going to be quite useful for those who don't want to buy HDR software, or who just don't want to mess with it. The biggest draw-back to it is that you have to use a tripod or a really sturdy surface. There can't be any change in the scene between frames - this, more than the fact that SR is automatically disabled really makes a tripod a must.
Finally, a comparison with photomatix and a 5 frame set with 2 stops between frames (8 stops total difference between first and last shot). Photomatix default settings. I think it's a little more saturated than I really like - I find that quite common with Photomatix. People who love using the program (and I do find it fun) will most likely continue to use it instead of the in-camera feature.