After a drop-dead gorgeous sunrise, which I missed, for the color had abated from the sky before I got to the spot I wanted to shoot
But I made plenty of time to catch the sun leaving. I went back into the bay where I live and shot out from there. Funny thing, the back bay was loaded with salmon jumping....this is very shallow water, and high and dry on low tide. These guys musta got lost, and salmon won't turn around....they will die there and become food for the eagles and otters.
Did I manage to capture the essence of a Pacific Northwest evening?
Can you see the geese flying in front of the sun? If only I had some glass I coulda pulled off a nice silhouette :sad: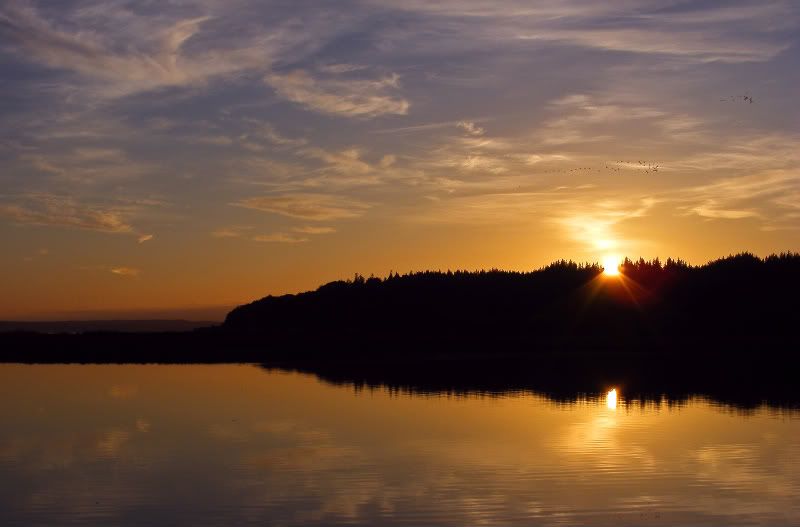 The bank after the sun had set....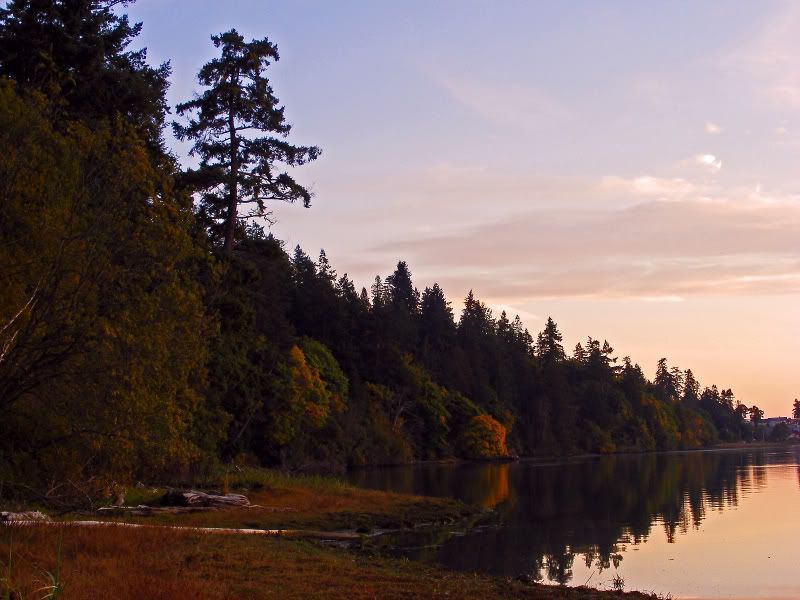 And the waning effect.....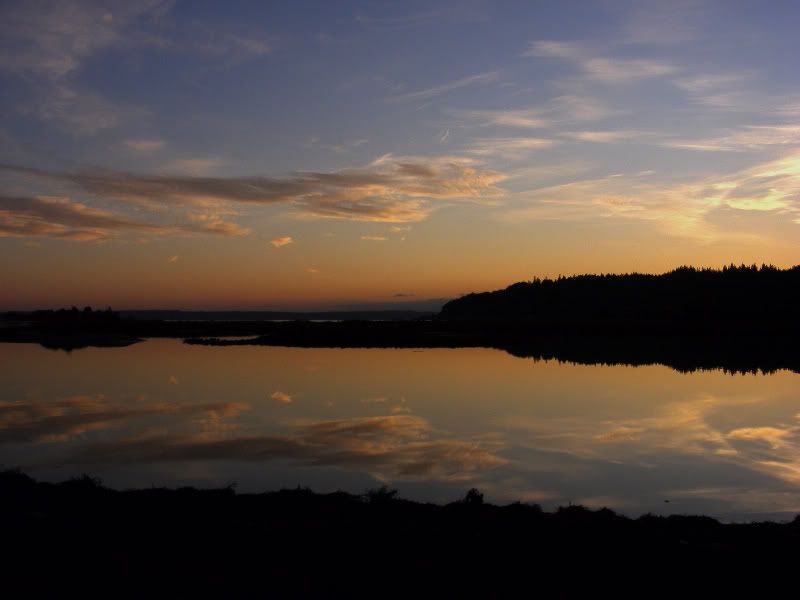 Don't hold back Rodney :blah: