We here in the US celebrate or Independence on the 4th of July. Fireworks being a big part of that celebration. Here is my first attempt at shooting fireworks. I got some some ones just to practise. The smoke played a obstacle to avoid, but I won't have that as much when I shoot the big mortars that go up higher and further away.....
We have hours of bang and booms on the beach were I live starting tonight. So....hurry, I need your help by tonight :|
Tell me what you think please.....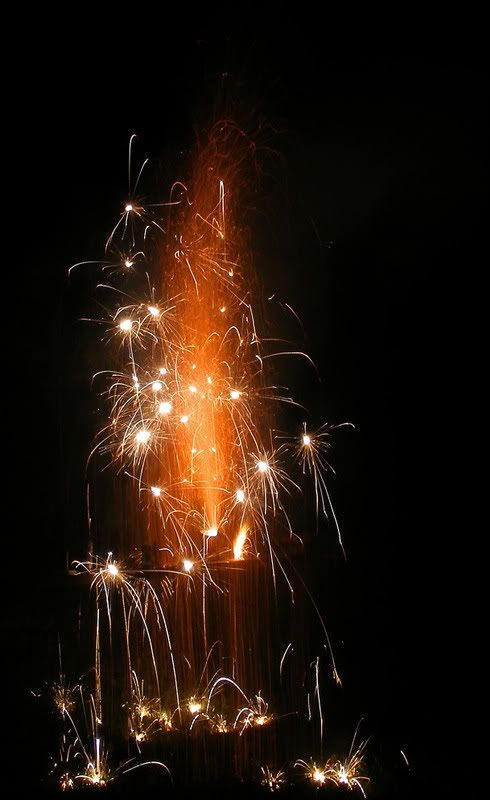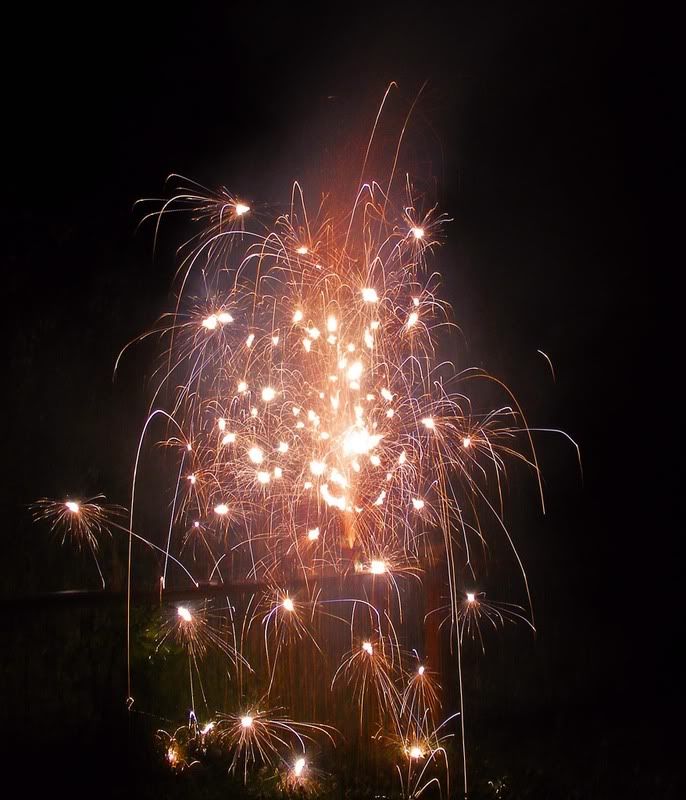 I found manually setting up the shots superior to the "firework" mode...so I at least learned that already :G