Well, most of you know I'm partial to landscape and flowers....
But a guy can't eat just vanilla and expect to understand what tutti-fruity chocolate mellow nugget taste like....can he
So....I took the same toy camera Bynx has to my son's varsity baseball game with the hope of licking on a different flavor :?
I got this shot of him (sport/action) stealing third base. The dust kicked up at the begining of his slide and makes it, well....dusty.....
How'd I do?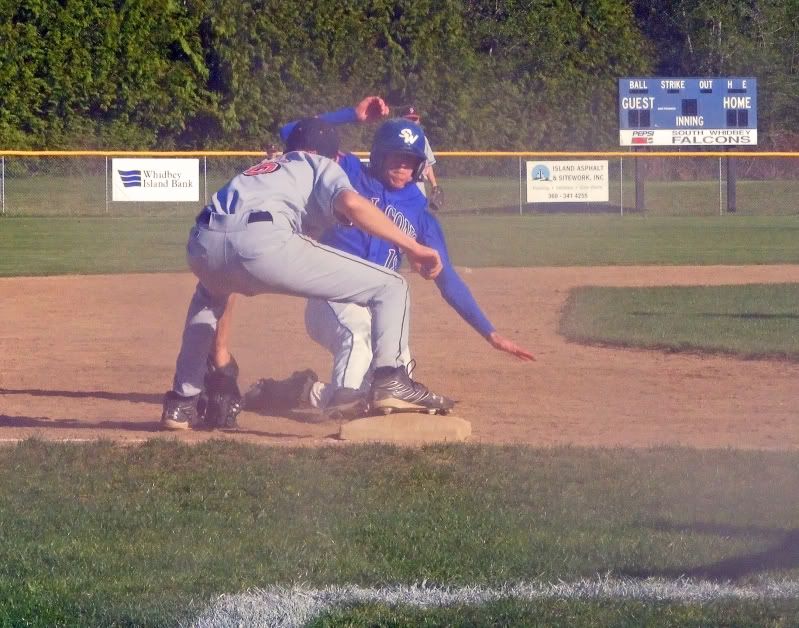 Here is the original if you'd like to help me make a better one from it, as I want to get it (with a few others) printed on a poster in a collage format, and give it to him.