After 8.5 years my Canon IP4000 is half-dead. He only prints black, no color. For 8.5 years I ONLY used Chinese and Swiss ink.
Because of same quality like Canon ink, but 1/100 price, hehe.
Now I searched for a new printer. But for many you cannot get noname cartridges. I wanted a printer
for cheap cartridges, not Canon sea robbery cartridges. It had to be a Canon because of duplex print and cd-print.
I bought a MG5350 - with scanner & WLAN (nooot MG5450 ... you only can use expensive Canon cartridges!).
It arrived within 24 hours from a dealer > 400km away. I connected to power, inserted paper and €1 cartridges,
installed WLAN ... all was done within few minutes.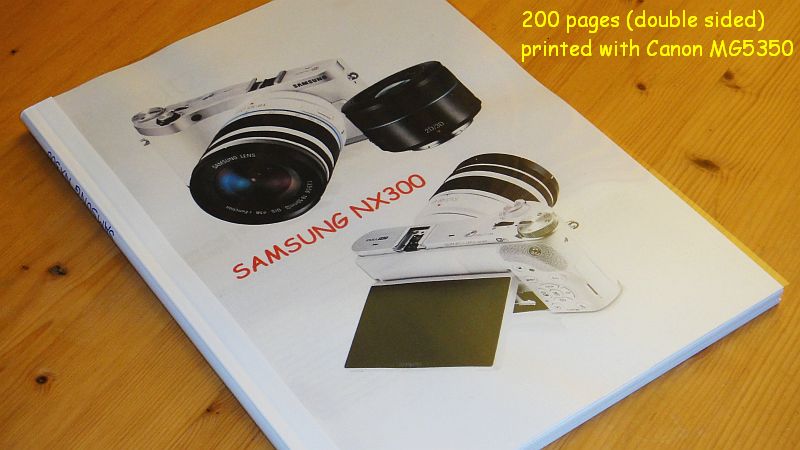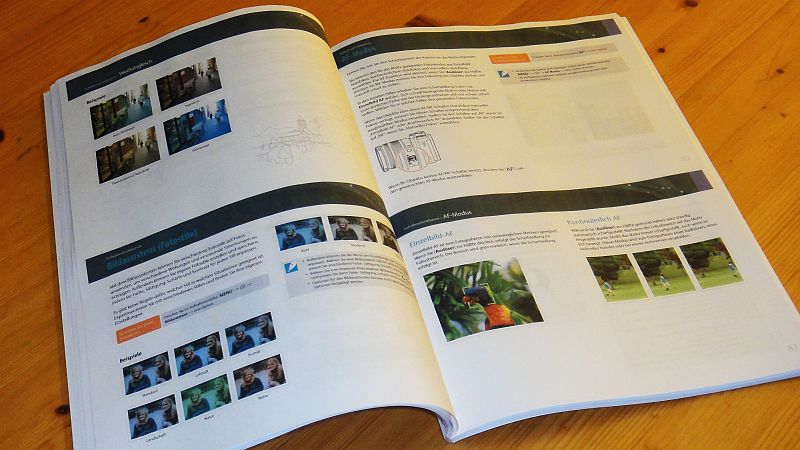 After printing an user manual with 200 pages
magenta + cyan
cartridge were
EMPTY
, yellow cartridge was half empty.
All XL versions. Canon's total price (for 2.5 cartridges) would have been € 35, refilling cost = € 0.15 per cartridge.
"Noname" cartridges (with chip) .. per piece ~ €
0.70 - € 1.05
10x 100ml ink =
€ 13 - € 18
Noname cartridges are transparent, Canon cartridges are black and not transparent - you cannot look "inside"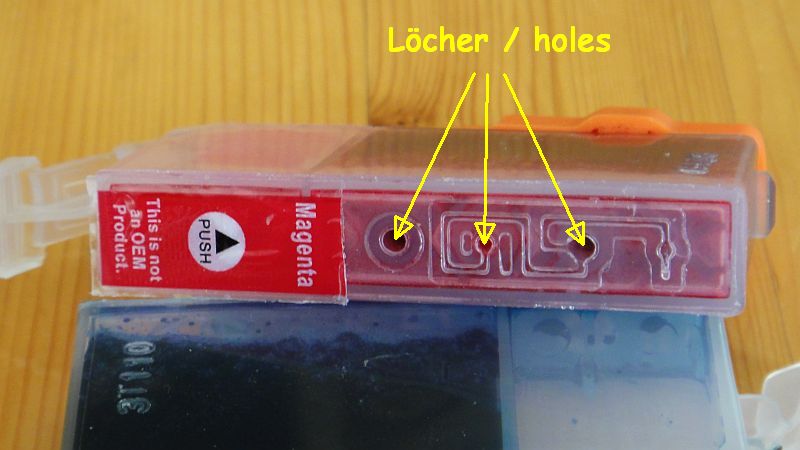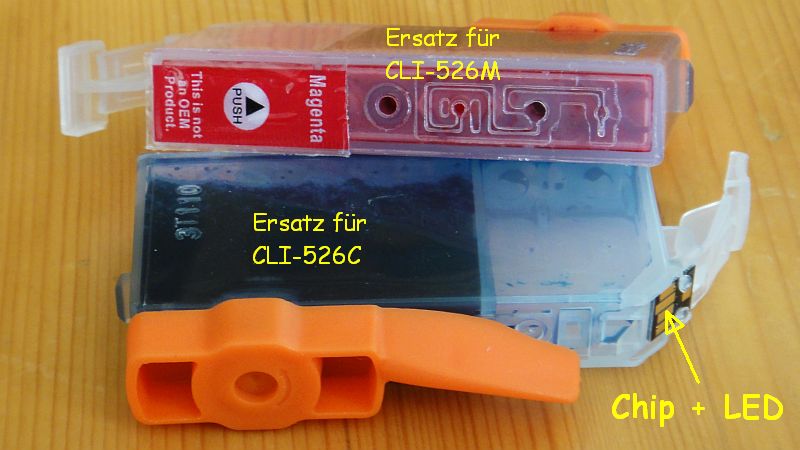 reset chip of empty cartridge with chip resetter - takes ~ 5 sec.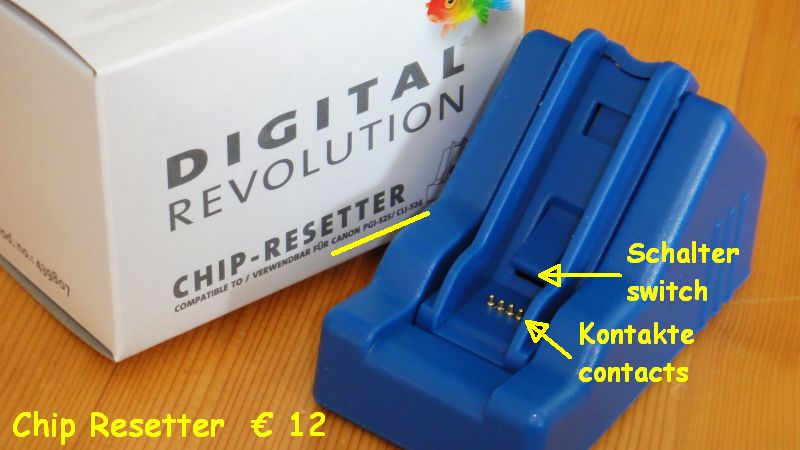 Do not fill ink through cartridge holes - ink comes out! Drill a hole into ink container!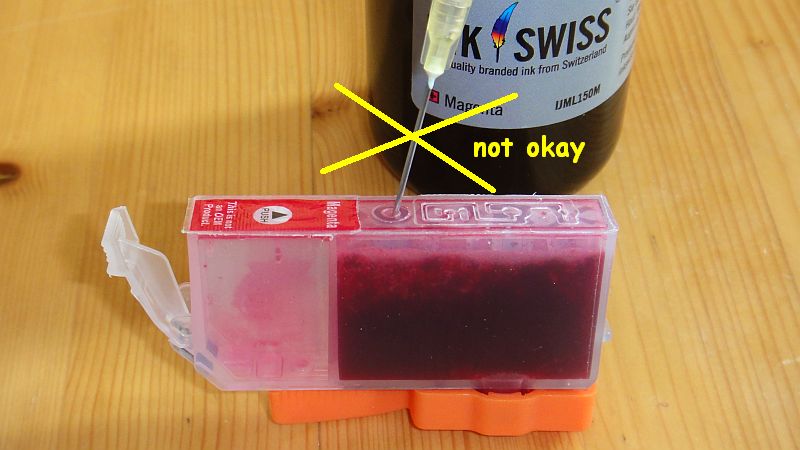 Canon cartridges grew smaller and smaller ... 11ml, 9ml, 7ml :-(
- often and extensive automatic cleanings of cartridges empty cartridges!
If you print seldom you need more (expensive) ink for cleaning than printing!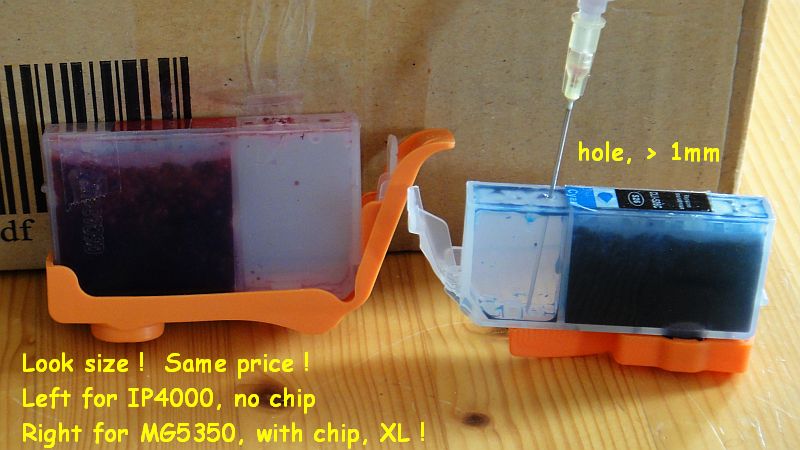 close hole with hot glue or better with rubber stopper