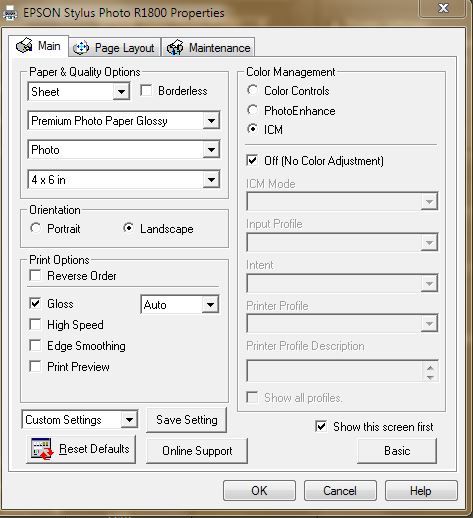 I have had this wonderful printer for about 5 years - it has made some great prints.
BUT on the weekend I did something, changed something, screwed up a setting AAAAAAAAAAAAAAAAAAAHHHHHHHH - and I keep getting this error mesage.
I have re-installed my printer, uninstalled and reinstalled the icc profiles, read the manuall fiddled with settings and pulled out my hair
. I am printing from PSE9.
I have included screen shots of what my properties and color management looks like.
I know I am overthinking this and the solution is simple - could someone here just point me in the right direction.
Diane