If an external mic is connected, NEX7 records sound of this mic.
NEX7 + ZOOM H1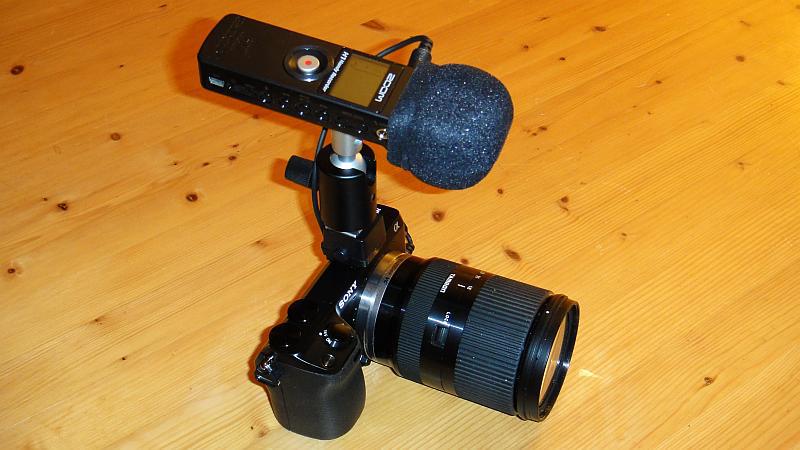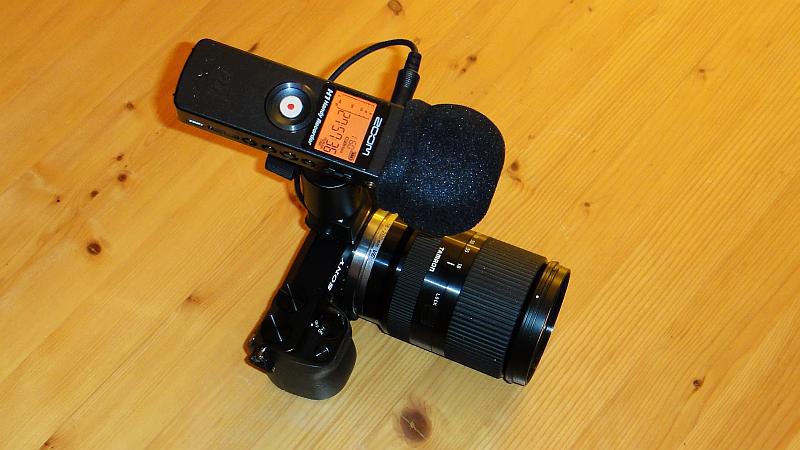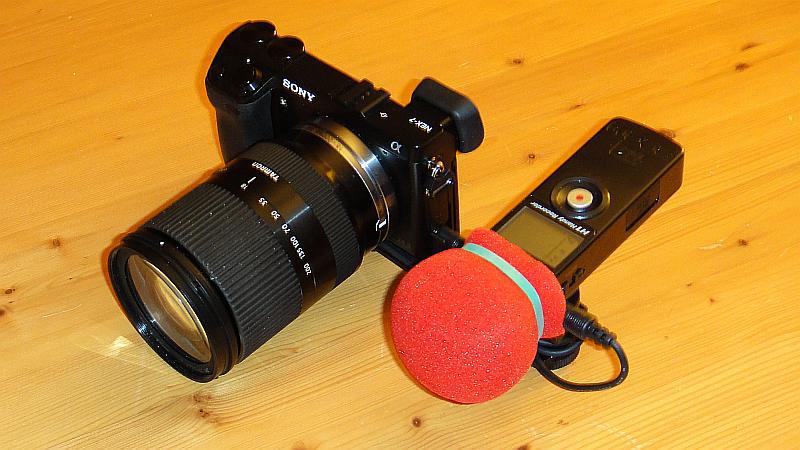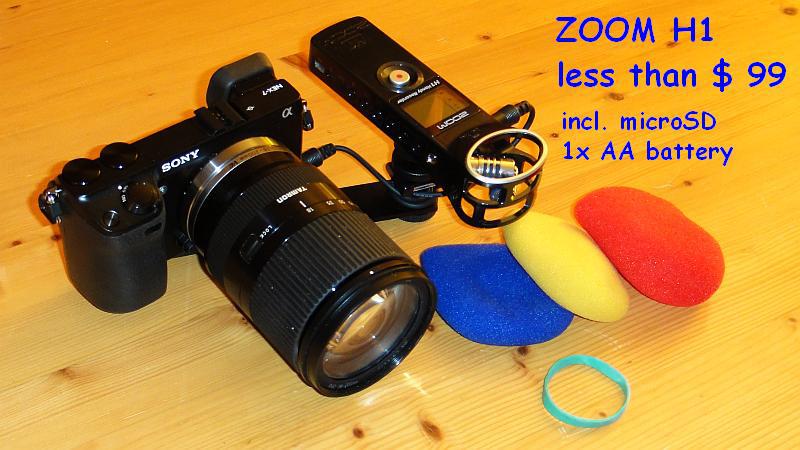 All output features of H1 are transferred to NEX7 if connected.
I think, audio is recorded (1080/60p, AVCHD) with 48000 hz, 256 kbps
ZOOM H1 allows to select
MP3
with 48/56/64/80/96/112/128/160/192/224/256/320 kbps or
WAV
(khz/bit) 44/16, 44/24, 48/16, 48/24, 96/16, 96/24
and so it is saved to microSDHC.