Hi, I am new to this forum and have just been looking thru some of the other basketball shots on here, nice.
I used a Canon 400D and a 50mm f1.8 from courtside to capture these two shots.
The main problem I have at my home venue is the poor lighting, I usually use ISO800 and 1/200th second and 2 stops over.
I have just bought a 28-135 f3.5-5.6 IS to use and would like your views on this lens, I would have liked a 70-200 f2.8IS but at over £1000 its a bit steep !
Any tips /advice for shooting in low light would be great.
First shot is away at a different venue and I could use ISO200, much happier with the results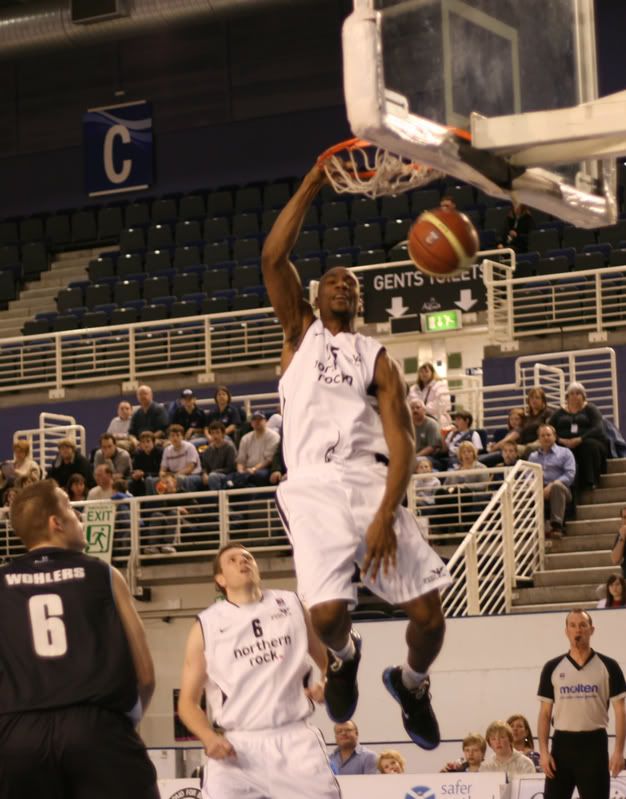 Second one is at home and had to use ISO800 and CS2 (curves) to improve the shot a wee bit.
Help please.