OK, I took a bunch (300+) of pictures at Churchill Downs on Friday & Saturday. Many were work related (that's why I was there). Here are some of the Derby. I practiced on a couple earlier races, ended up going to full manual
control, did some testing, then the sun came out! I still think they came out pretty well. Some cropping will help but wanted to show the full frame.
#1: Derby horses walking to the starting gate.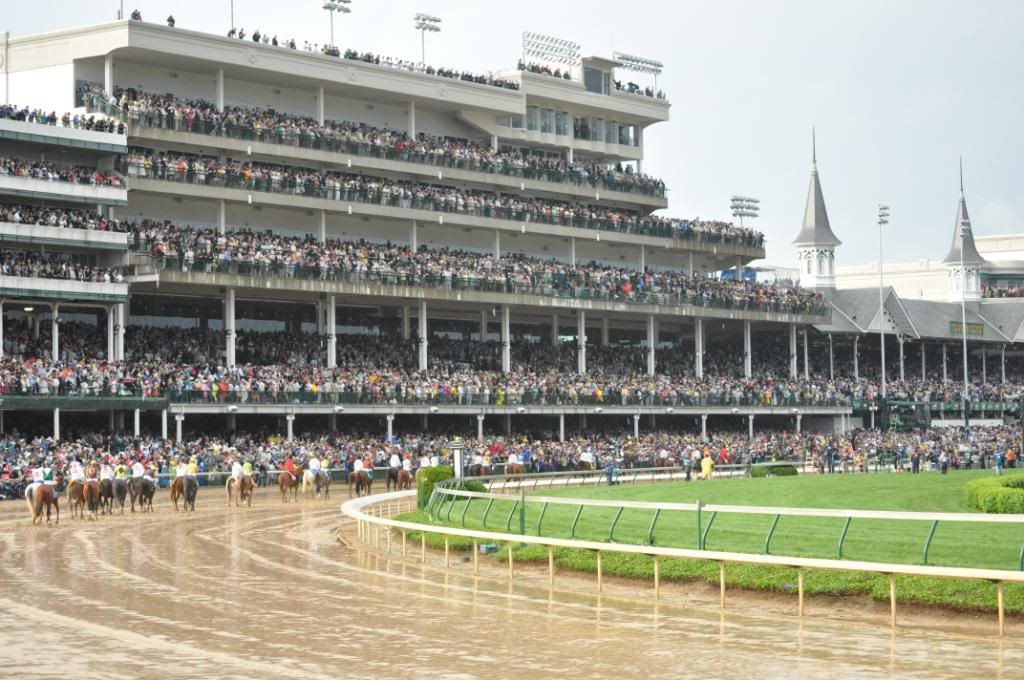 #2 Horses coming around the first turn.
#3 Running between turn 1 & turn 2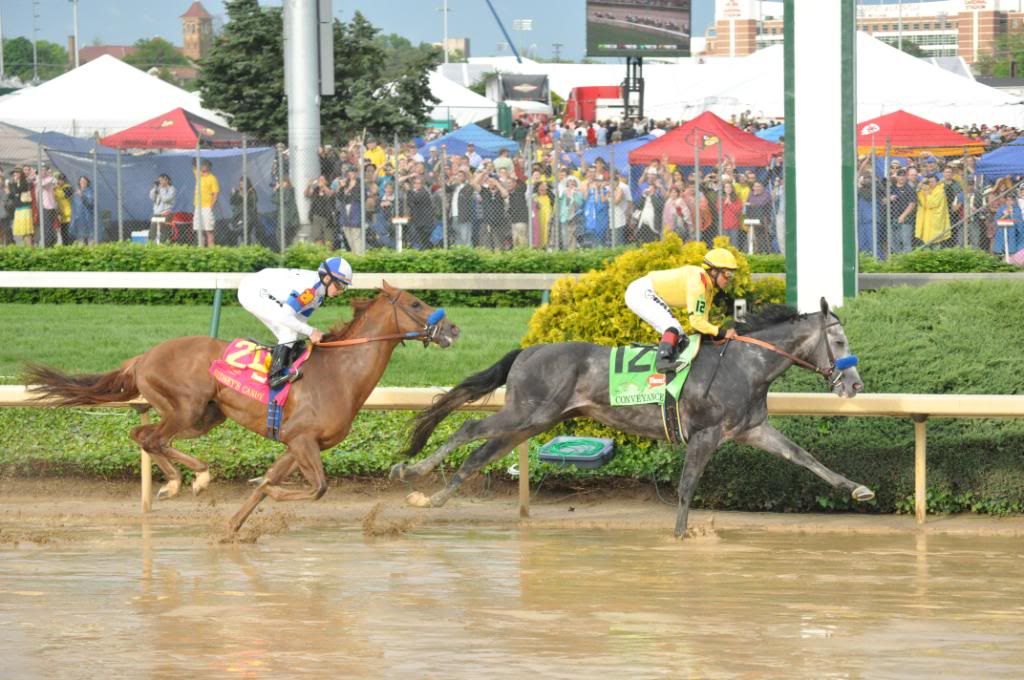 #4 After the race as they're slowing the horses. Look at the mud on the fronts.