I just joined. Not a pro by any means. I took this a few weeks ago after doing some detailing work to get the hot rod ready for a shoot the next day.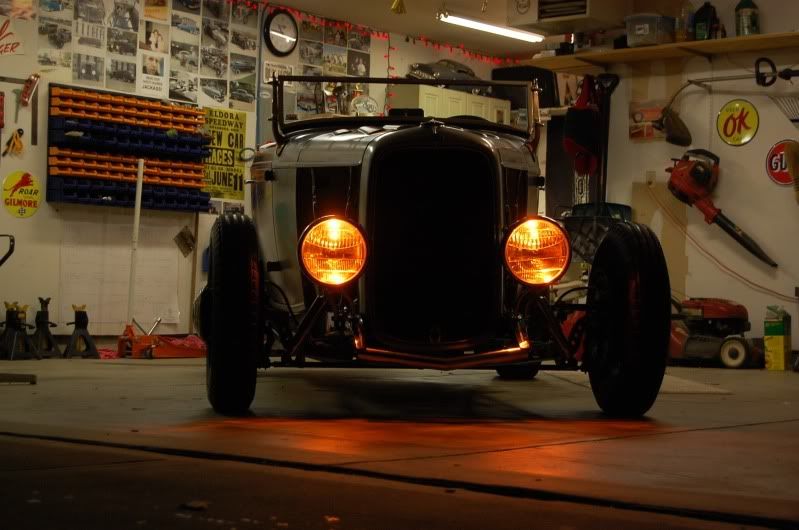 Here's the picture info:
Nikon D40
No flash
focal length 46mm
F/5.3
1/30sec exposure
ISO-640
pattern metering mode
Info also says it was taken at 11:02 pm, Which may or may not be true, but is possible.
original is 2256x1496 with 300 dpi resolution
No post picture editing, my photo editing software is from openoffice.org
While I feel comfortable with using the manual settings, I usually don't have the time to take 5-6 pics to get the one good one, which is why I usually stick with auto or the no flash.