Very first attempts with the Sony DSC-W300.
These were taken from inside a home aquarium.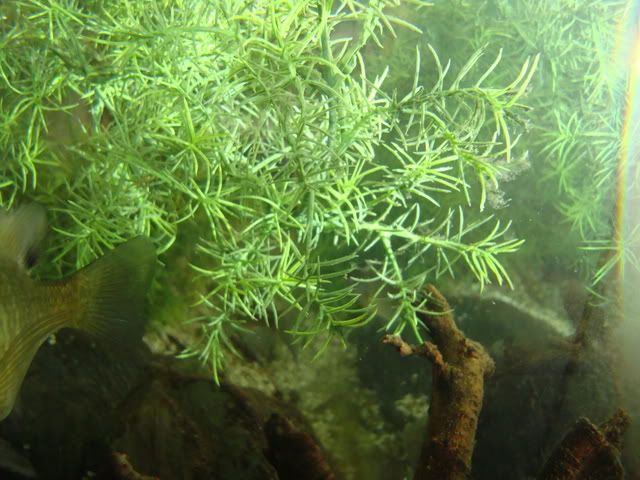 What looks at first glance like voided pixels is actually suspended particles I disturbed off the wood: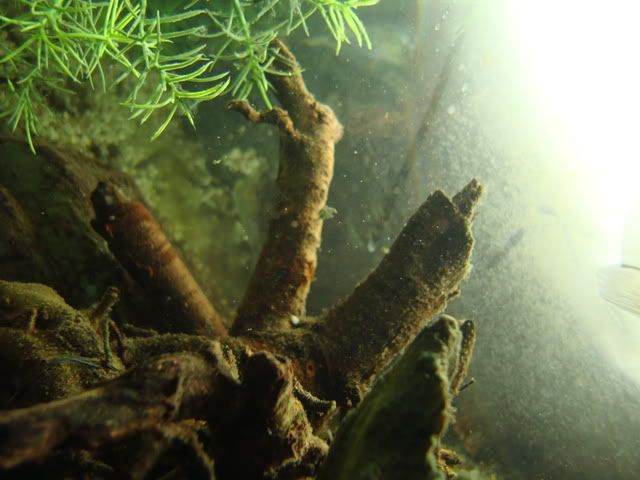 I'm presuming the bright light that is showing up is coming from a bounce off the glass, as the flash was in use (non-external)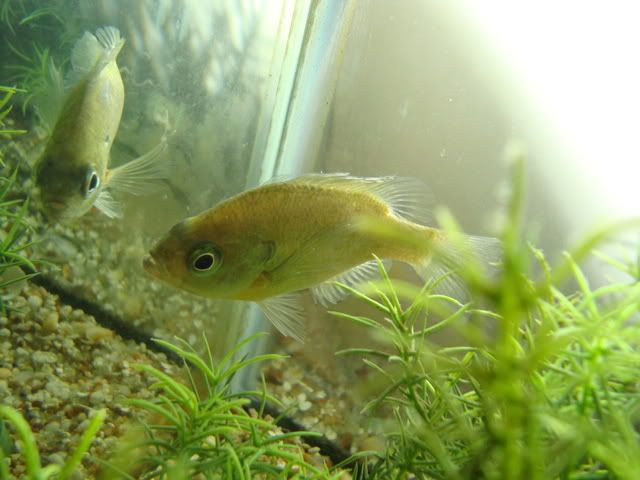 Looking forward to the possibilities................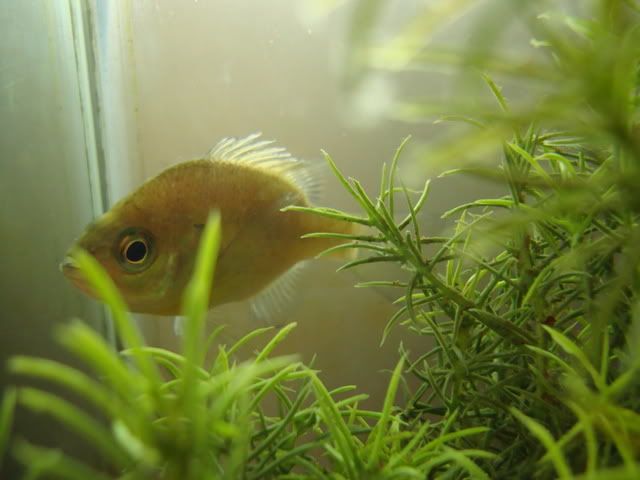 C&C always welcome.