Hi all. I just received my new Pentax K-50 kit, with the (seemingly limited) color matched 18-55 DAL WR lens.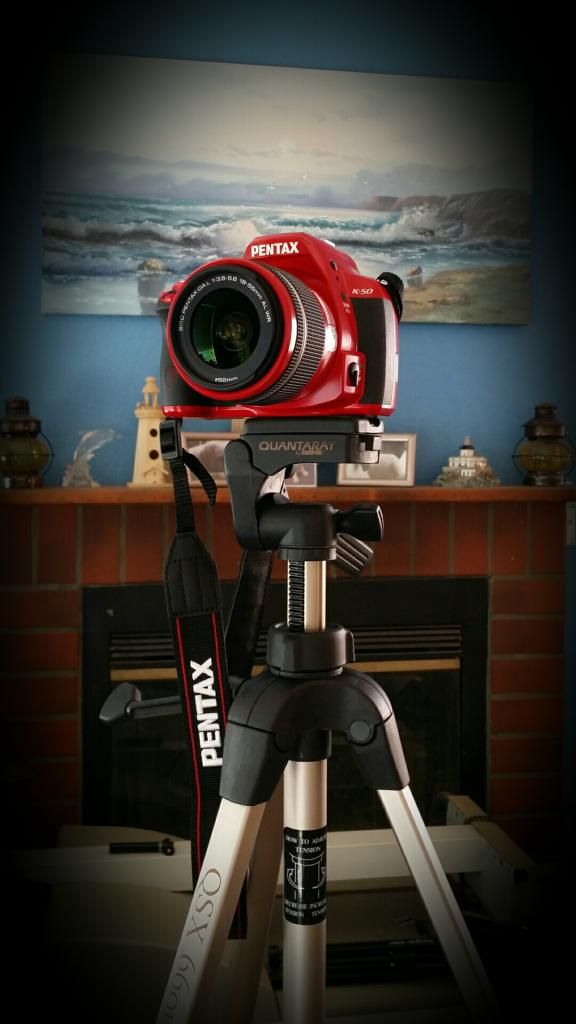 Still learning about the features, but after toying with it for a couple days it seems obvious I need a better prime lens than the kit lens it came with. I want something from the WR line but I want something on a budget. Still shopping! Ordered a camera bag I think will be big enough to hold the camera w/ prime lens and another couple lenses + accessories.
In the meantime, I've downloaded some of Bryan Peterson's books to point me (har har) in the right direction.
Lens, accessory, and use advice welcome!
Oh, and for the amused, the above picture was shot with my Samsung Galaxy Note 3 phone and then run through stock Samsung effects filters.