Went to a nearby park this afternoon initially to look for the owls, but didn't find them, so I thought I'd check out the rumored location of this year's pileated woodpecker nest. Sure enough, there it was... light wasn't great, as it was late in the afternoon - after 6 PM - but I did manage a few keepers as a consolation prize. Here are a couple...
Dad flew in, disappeared into the nest, then poked his head out for a look around before departing...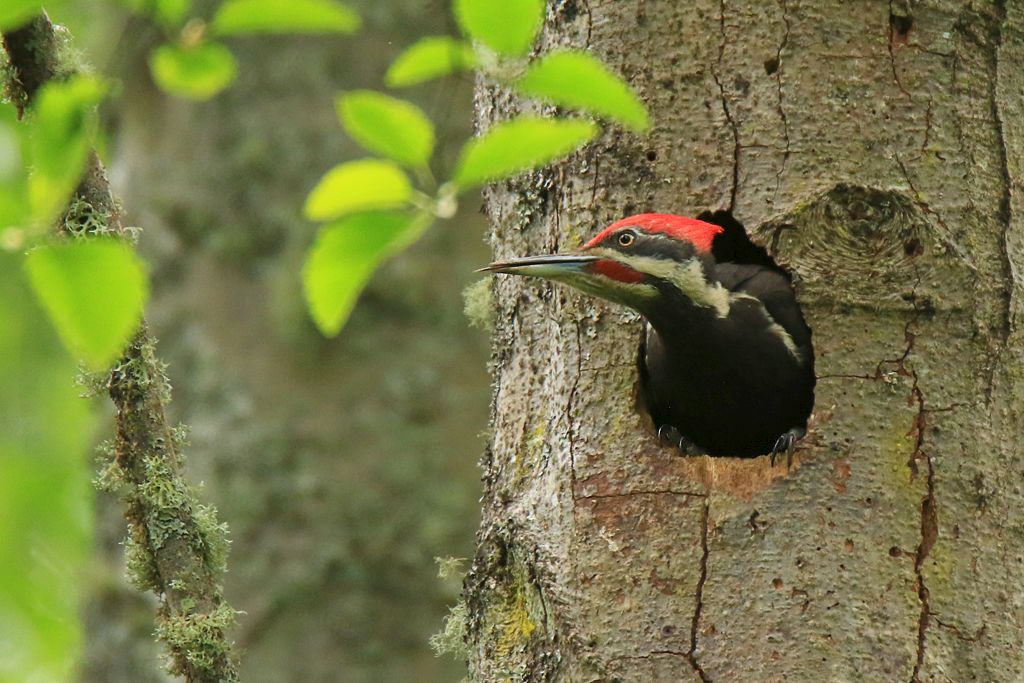 One of the adults came in a bit later from behind me, flew straight over my head, and gave me this nice full-wingspan view as it landed...