some shots from the park a couple of weeks ago...
green-winged teal... these little fellas are so purty when the light hits 'em right! :G
honker making a "splash landing"... and telling the world he's arriving!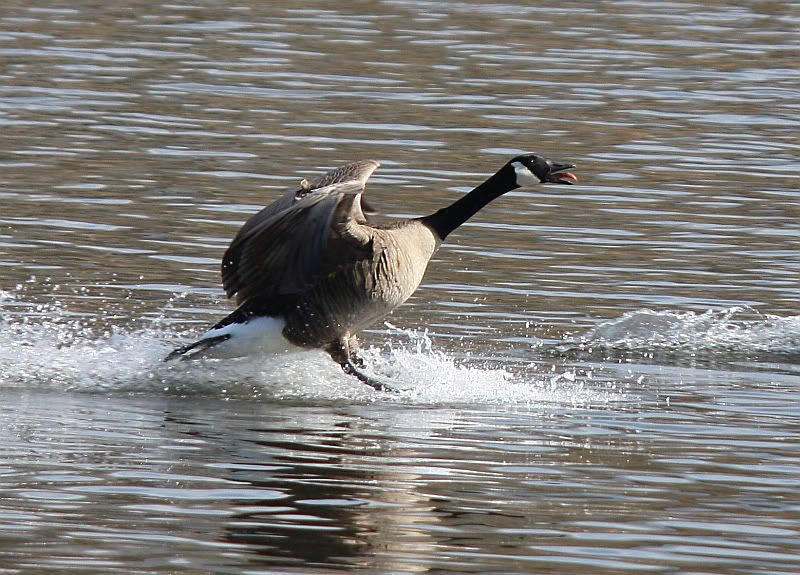 lady blackbird... only a few of the females here so far, so the males aren't as active as they will be in a month or so...