I was lucky to have seen one of the most endangered species of Africa, the Northern White Rhinoceros. The part of the name "White" comes from the Dutch word "Wijd" meaning wide as these Rhinos, unlike other Rhinos, have a wide mouth. After years of mis-spelt use, it has become "White" from "Wijd".
The population of these Rhinos have been wiped out completely in the wild by poachers. At present there are only 5 Northern White Rhinos in Zambia, gifted by South Africa. These Rhinos are now living in Mosi-Oa-Tuniya National forest at Livingstone, Zambia under heavy armed protection to save them from poachers. This was shot late in the afternoon. The color of the dry Mopane forest, savanna and the setting sun made the ambiance mesmerizing.
[Canon EOS 60D, Sigma 70-300mm APO DG Macro, @214mm, f/7.1, 1/125s, ISO-400]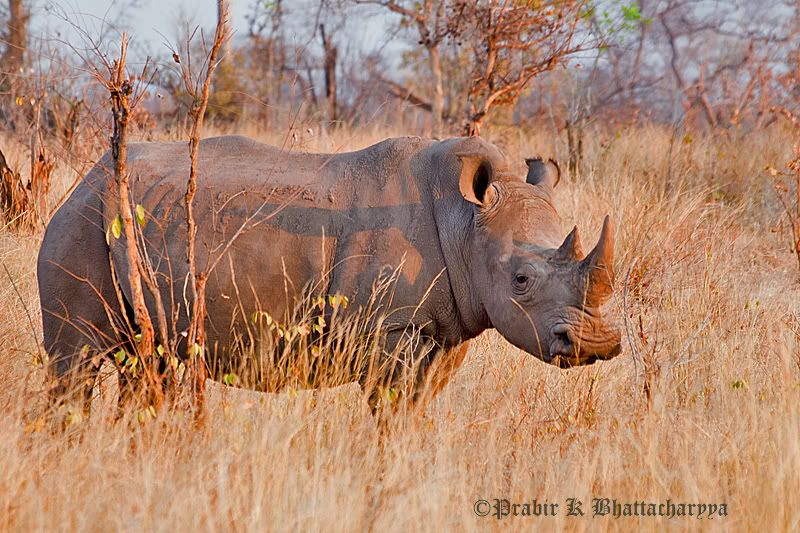 I was also lucky to see this Lion pair at South Luangwa, Zambia. They had been mating for 2 days. Watching them from close was one of the rare moments of my life!
Just before mating [Canon EOS 60D, f/8, 1/800s, ISO-640]
And while mating [Canon EOS 60D, f/8, 1/1250s, ISO-640]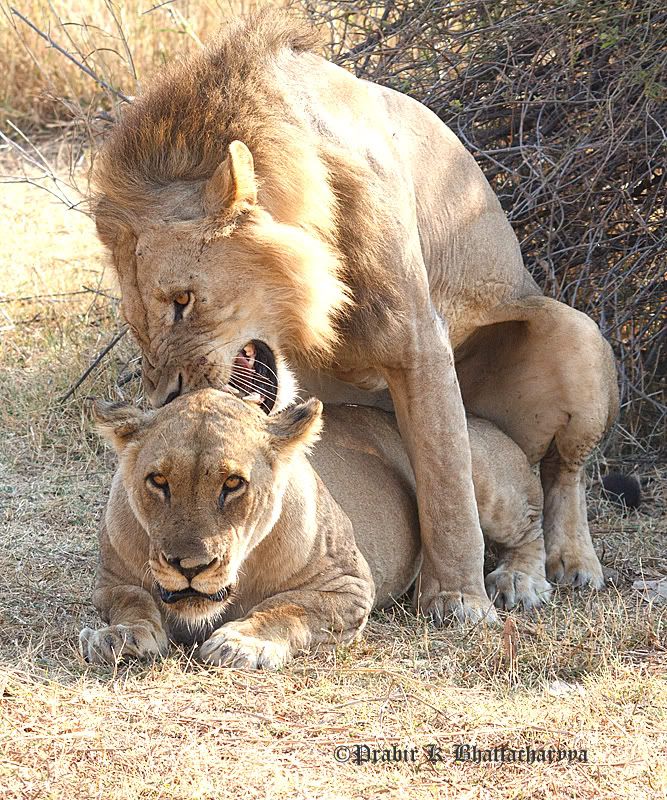 Hope you all will like these.
Thanks a lot for C&C.