went to visit an osprey nest near just across town this afternoon. the osprey are definitely there, but no young ones in evidence yet. one adult - presumably mom - was sitting in the nest, probably sitting on eggs, waiting for her mate to return. i watched for about 4 hours before the other adult returned, with no fish. mom was apparently disgusted at hubby's poor fishing skills... she immediately left and went to roost and preen on a piling in the river. she did leave the nest briefly before her mate returned, just long enough for a quick soar across the river and back... the equivalent of getting up to stretch her legs, i suppose. i got several shots of her departing and returning to the nest. by the time the other adult returned, the light was gone, and although i did get some shots, they're not worth much...
the first two are full-frame, no crops, 400mm, from about 25 yards away.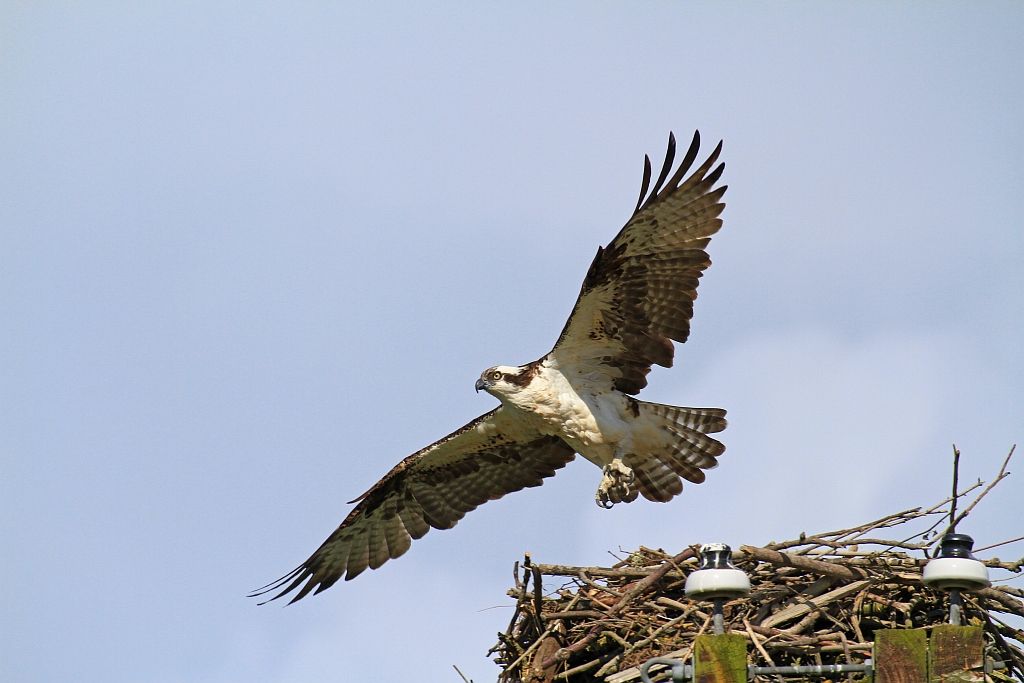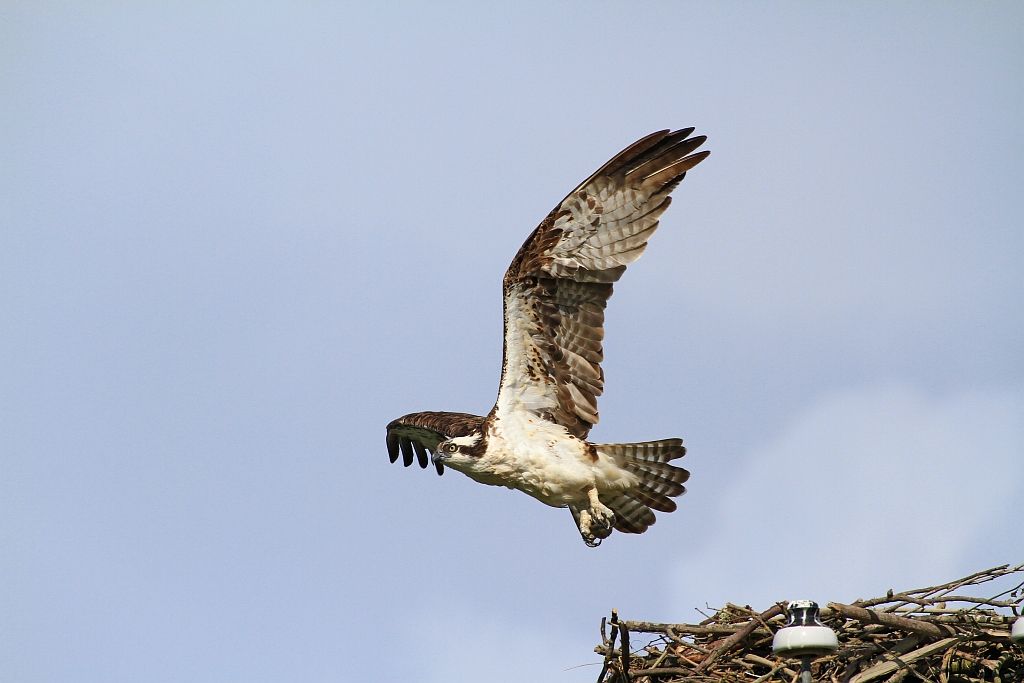 coming back to the nest - these were shot at 135mm to make sure i got the nest and the bird all in the frame, then and cropped about 50% for composition...