this little guy was flitting around in the willows at a local park on Friday showing off his colors... managed a few shots when he popped into the open a couple of times.
he had just shared a berry with one of the youngsters... Junior seems to have enjoyed it!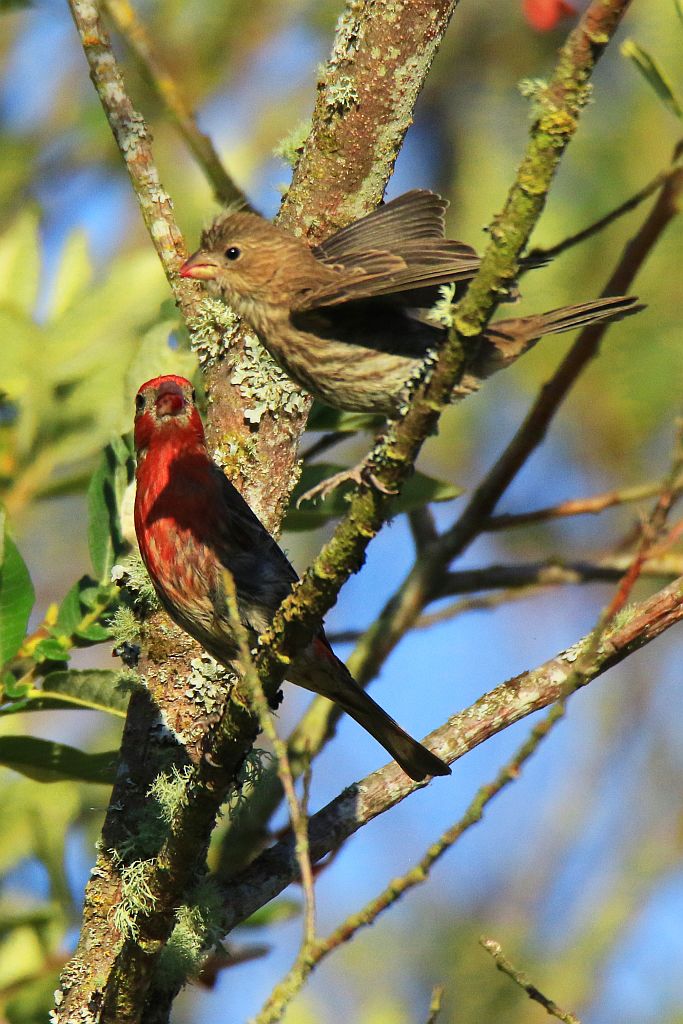 he saw me aiming the Tamron at him snd leaped for cover...
but later, he apparently thought i couldn't see him as he perched in the open to enjoy some late sunlight...